Hello,
We have identified a bug that is worth documenting well.
When i create a Sec. Service and setup audits and maintenances: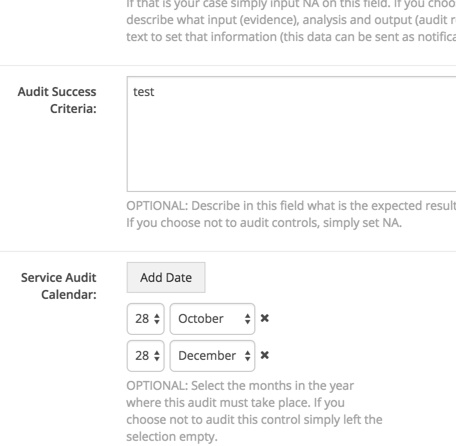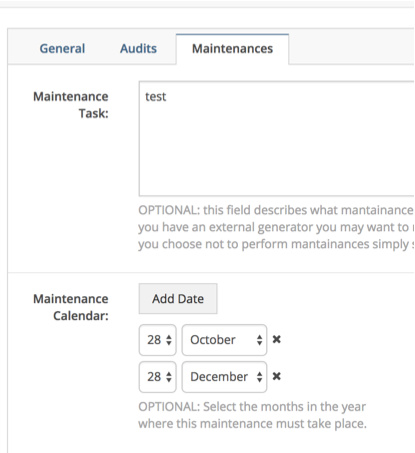 You save the sec. service. If you edit the sec. service again and check audits and maintenances you get: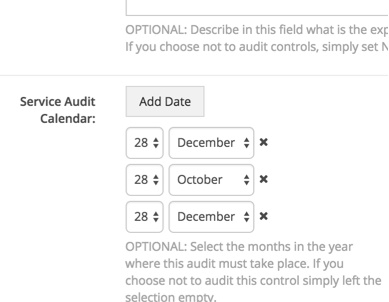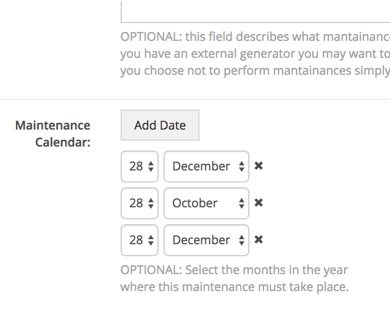 As you can see, the system created more entries than the ones i had defined before. If you check using filters how many audits and maintenances, you see many more:
Updating to 45 fixes this problem, meaning all new sec. services wont duplicate these two types of entries. For all controls you created while using release 44 you need to correct things:
1- edit the sec .service and set the audit dates (you will need to remote the duplicated entries)

2- Using Filters, click on "Audits" to get the list of all audits.
Then click on filters, select the sec. service which had this problem:
Then select the duplicated entries and delete them.