I think there might be some issues regarding the logo remaining - the logo is not exported with pdf export, it only shows a red "x"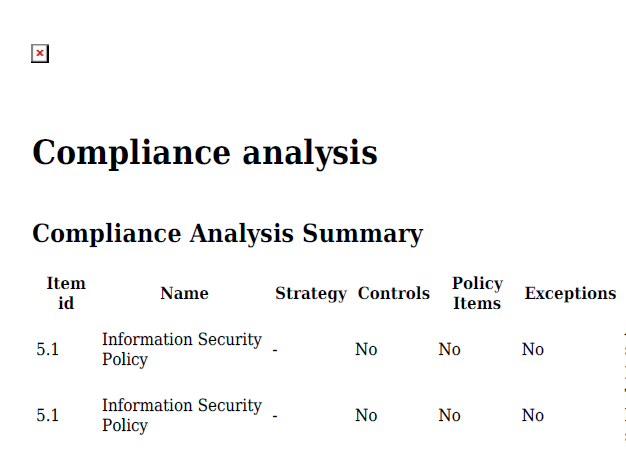 Hello Jonas,
I dropped you an email last week, this is not related to code, is most likely a server settings.
The PDF needs a style sheet to have format, that sheet is called with a URL. The hostnmae of the url is formatted based on your "host" (in most cases this is out of /etc/hosts , then /etc/resolv.conf) … if that is not right, then the style url is wrong and the pdf looks … without style (my wife makes the same comment about my dress code).
But lets see, i tested this and had no issues from a code point of view.
Esteban
Hi Guys,
This might be related and obviously very small in the grand scheme. The logo bug still seems to be alive in the "Role Management" Page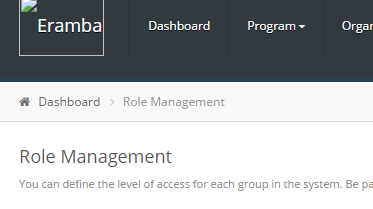 was there a final solution to this problem? I can see the logo in the top left corner in the eramba dashboard but its missing in PDF exports.
Eramba dashboard: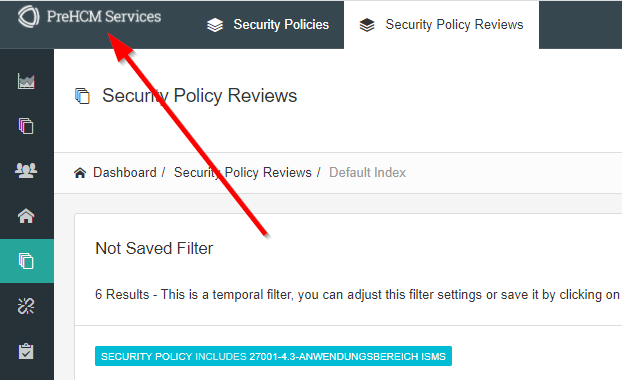 PDF export:

Hello Ovidiu,
Write us on support@eramba.org when you are available for a call. I tested on our environment and it is working ok so there must be something specific to your instance.