I would like to create an overview about the audits in the next months.
Therefore I create a filter in Security Services by date like this:


As result I will also receive dates from the past as result: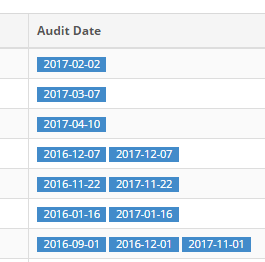 To have this overview I import the csv file in excel and delete the dates from 2016 manually. A result without the old dates would avoid this manual work.
Maybe this was already identified with my last posting "Bug - Filter reverts to default value (target 27th Feb)".