We got this email today on our support mail … so spit it out, who hacked us???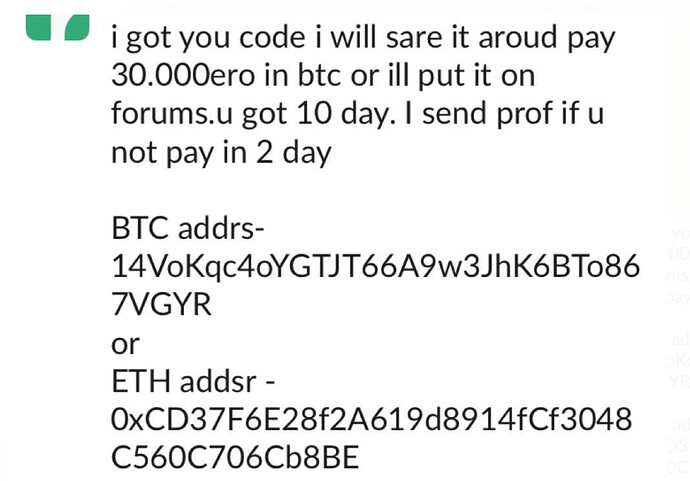 We cant pay for conference tickets and this hacker wants 30k eur ? some times i'm amazed how people believes we are another GRC company, i think a lot of that comes of our necessary enterprise release. We never wanted to do a company or an enteprise release, but without that income the project would have died long ago and thousands of people around the world (including us) would have defaulted to spreadsheets.
The beauty of doing this for no profit (other than a reasonable salary for each one of the core members of eramba that works full time on the project) is that we honestly could not care less about this type of threats … we dont have or want or need sales, marketing, sales targets, profit targets, revenue targets, conversion rate targets, angel investors or anything like that. The day this project is of no use to people or becomes a company i'm pretty sure i'll leave and do something else.
After many years in this industry and running this project and understanding worldwide offer and demand for GRC tools as it currently stands i'm sure that there is no way a European based business can charge 3k / year for a tool and service like this and survive from that alone, is simply not financially viable to do so.
Esteban