Hi
I have just recognised that in some special cases the menu ribbon is shown twice in Internet Explorer (11) and loading infinitely, this doesn't happen in Chrome for example.
It occurs when a subwindow is opened and closed again, e.g. editing a maintenance in the security services catalogue.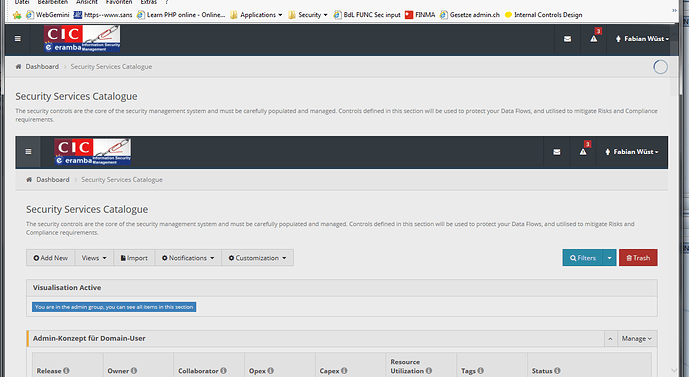 The upper menu bar seems to be loading infinitely and is not loading, the lower one is working, If you then select a menu the upper "false" bar disappears and everything is fine.
No blocking or urgent issue in my opinion, I'm using Chrome for 95 % anyway.