Hi,
Normally, when you view Top 10, Top 20, Top XX lists, the thing of most "importance" is at the top of the list. However, in the reports, any time a Top XX chart is added, the largest item is always at the bottom.
I have noticed this with Top 10 Vulnerabilities, Top 10 Threats, Top 20 Risk Owners, Top 20 Stakeholders. There are probably others and this also applies to the Dashboard too.
Have added a screenshot that hopefully illustrates this problem. Unauthorised Access is the greatest threat, but is at the bottom of the list.
Any chance the list can be reversed so the most important things are at the top please?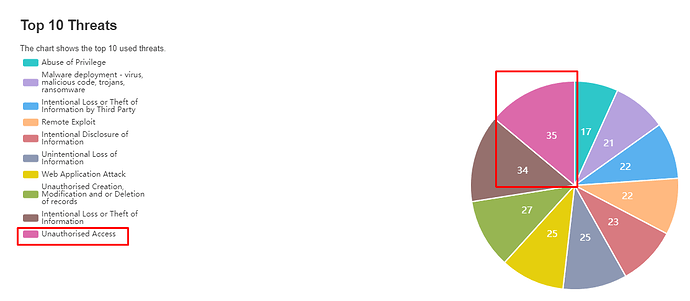 Thanks,
Prav