I just realized that we have a problem with the versions of a specific policy. I assume this happend because of the way versioning seems to be handled in eramba where the reviewer manually enters the new version number.
So I was basically wondering if it is not possible to have the version number work "automatically" so each edit or review triggers this?
Just to give you an idea what I mean, here is a screenshot. I have blurred sensitive Data and highlighted the mismatches I spotted.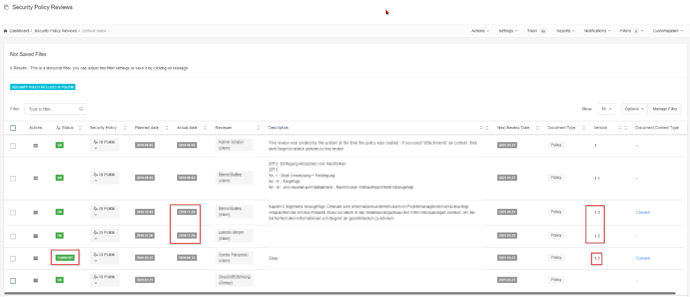 @j.meyer