When we create a notification, we are able to get "Feedback".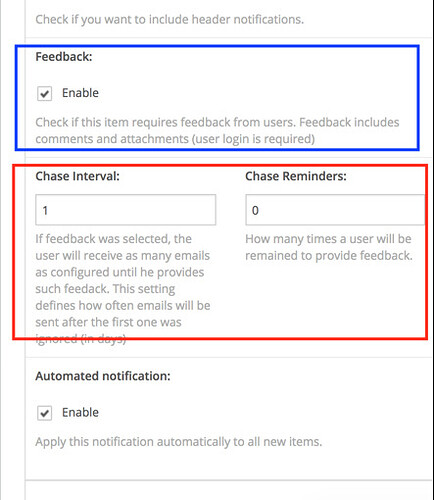 The red portion of feedback is "dumb" , meaning it will keep sending emails no matter if "feedback" (which in the end is comments or attachments) have been provided.
It would make sense to make it "smart", and:
check if feedback has been received or not.
Notify the owner of that object that feedback has been received (this is optional, some items do not have "owners")
Otherwise, If you create a task in a project (Security operations / Project Management) and request feedback, how can you tell when you got that feedback or not ? or if you want a report of "missing feedback" how you get it?
what you think?
@martin will love this one … not.