Not sure if this is just a configuration issue on my end, or if it is a problem for others as well.
When adding a new user via LDAP lookup, their first and last name are placed into the "Name" field. I then manually copy/paste the surname into the "surname" box. See screeenshot below: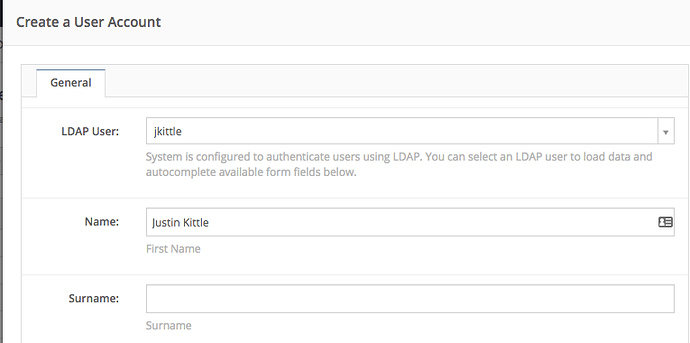 Is it possible to parse the first name and surname into the respective fields?
Thanks!
-Noah