We are all the time adjusting how eramba operates, how we develop, test, give trainings, support ,etc. We are working on understanding this so we can budget how many people we need to keep a decent service at a reasonable cost (our license is 2200 Hs).
As you know, we try to be as transparent as possible. I'll share some of the metrics, first a general glance (topic is the first post and then all the replies are counted as posts), the post has proven to be a great tool to help us all, we have no doubt.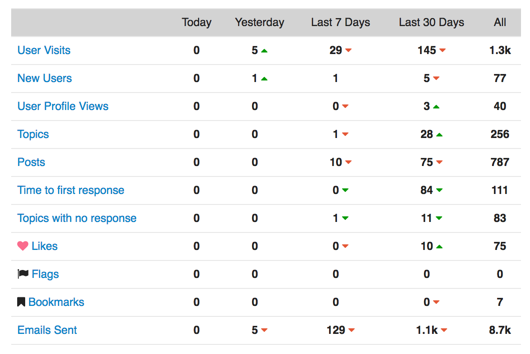 The time to respond is almost on the limit, our support channel is support@eramba.org (were we are also now looking at metrics) so forum is our second priority, we are looking at responding or participating within 72hs of the first post (the red horizontal line).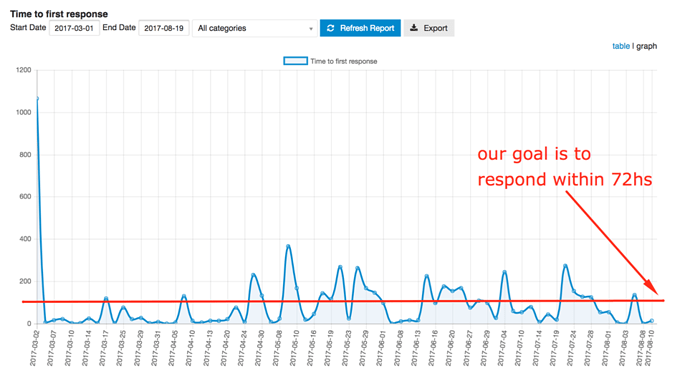 We try hard responding every post, and it seems we are not that bad either.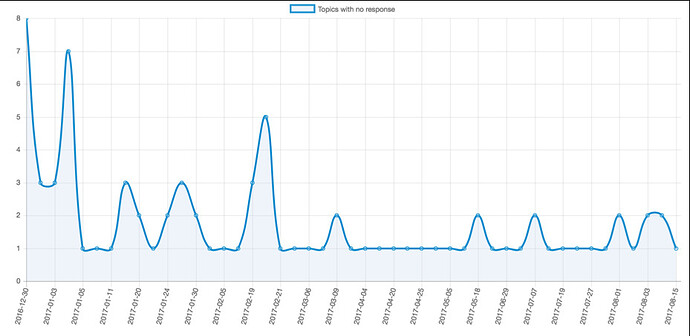 In the next couple of days we are working at doing a similar statistic against our support system, trying to understand what are the issues the community reports. We suspect we work on many issues that derive from the two following sources:
People does not know how to do something
There is a bug somewhere
We think for both of those we can do more to help, in particular improve the software, testing and documentation. We'll share with you the outcome of our conclusions by the end of next week (we are also trying to close a release!).
Wish you all a good weekend