Gursimran Jeet S Tiwana purchased a license on behalf of a Norwegian company but then we understand that he ended up using it on an Australian (NSW) company under the name of "Rabbon" (www.rabbon.com.au) breaching our license.
Rabbon then claimed on their website that our GRC tool was built by them "%100 in Australia", renamed it to "ORCA GRC" and bluntly changed our terms and conditions to clearly state they own the product (another breach).
We got video recordings, conversations where Mr. Tiwana clearly admits the wrongdoing, Etc…we offered him to come clean to the community, he ignored us.
Recordings made the day we discovered this: stolen eramba (use descriptions to fw) - YouTube
Our solicitors are advising us on what action we can take. In the context of its claims in relation to our eramba software Rabbon is lying, please do not engage with them.
Please share this post to make sure these people have no place in an industry that is meant to build trust among partners and people.
Some snapshots of the full video: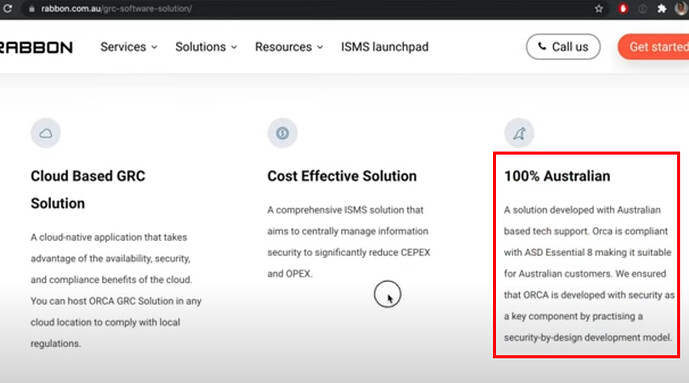 !