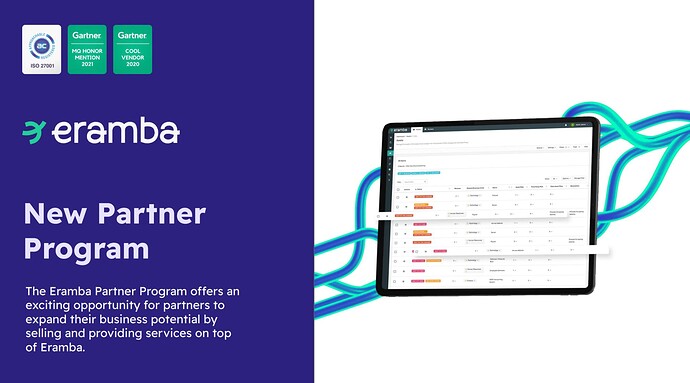 We have decided to upgrade our partner program, the reason for this is that we fell there is a lot of potential in our partner local capabilities and putting synergies together sounds like a win-win.
You can learn about the new program in our FAQ and at our Partner Handbook.
Our existing partners are exempted from the new program, our deal with them stands and is not subject to these changes.
Jeronimo Varela has taken the job at eramba and will help us manage partner relationships, something Esteban has done pretty badly to be honest, he rarely spoke to partners mostly due lack of time. He spent quite some time talking to all our partners and understanding their needs and what things can be improved.
This new partner program and Jero's appointment is a reflection of some of the initiatives we are taking in this regard. You will see more in the following areas:
Partner specific documentation on our Learning Portal
Help non-GRC oriented partners (IT) build skills in the GRC area. They can develop new business capabilities on their existing customer base.
Joint online and on-site events with partners sharing leads and customer references.
Talk to existing customers that have not yet become a partner
Customer references & logos
Please reach back to support@eramba.org to have a chat about our new partner program.