I'm evaluating Eramba and have spent a lot of time with the documentation. But I cannot figure out how to approach a situation where a compliance package applies to multiple assets (in my case IT systems).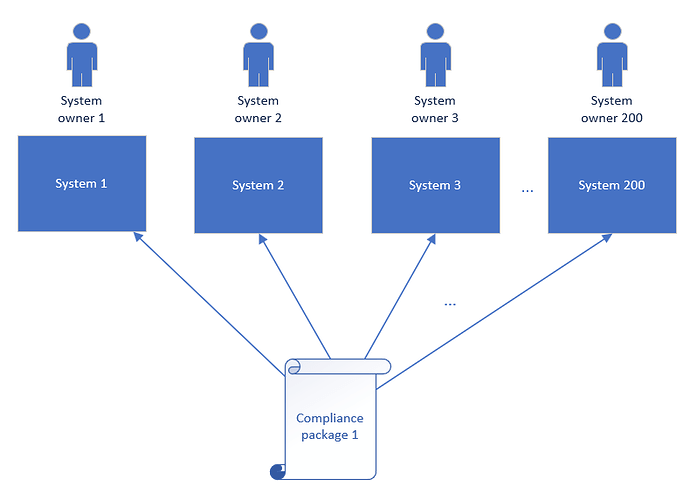 I have 200 IT systems. Each of them is subject to the same compliance package that specifies 100 requirements. So in total there are 200 x 100 = 20 000 compliance requirements that periodically need to get reviewed/audited. Each system has an owner that is supposed to review the requirements for his or her system.
What's your recommendation on how to deal with this scenario in Eramba?