After docker compose, it is not possible to connect to MySQL, in addition, DefectDojo also broke, after some time it got the same error.
Eramba error: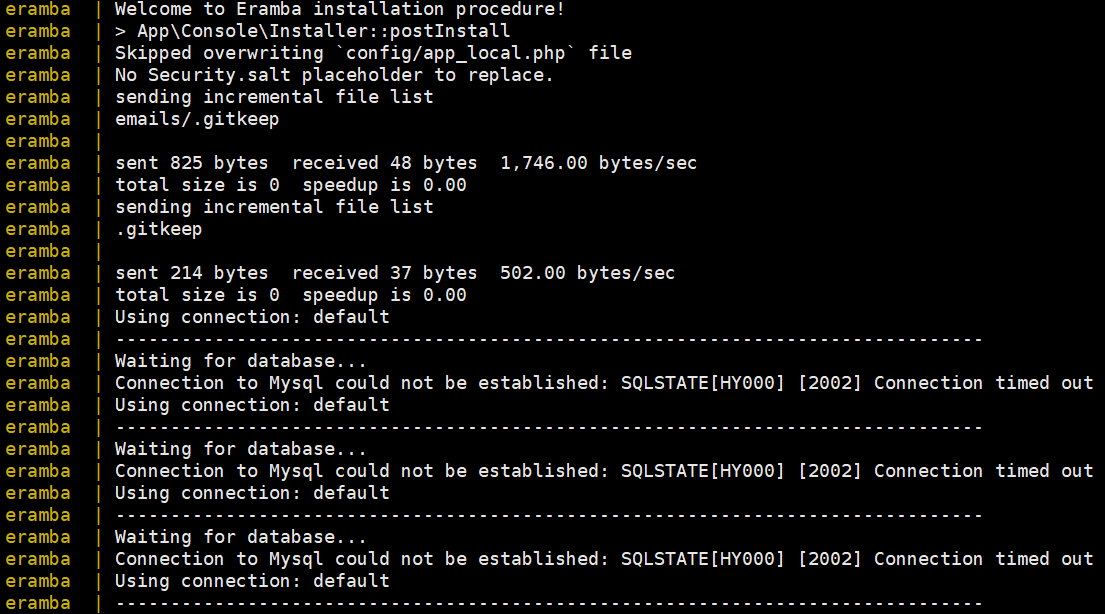 Tried:
docker kill $(docker ps -q)
docker rm $(docker ps -a -q)
docker rmi $(docker images -q)
docker system prune -a -f --volumes

and again docker compose -f docker-compose.simple-install.yml up -d, tried .env file and generally do not change everything else, but there is no result.
mysql   | 2023-06-16T14:07:23.273741Z 0 [System] [MY-011323] [Server] X Plugin ready for connections. Bind-address: '::' port: 33060, socket: /var/run/mysqld/mysqlx.sock

mysql   | 2023-06-16T14:07:23.274319Z 0 [System] [MY-010931] [Server] /usr/sbin/mysqld: ready for connections. Version: '8.0.28'  socket: '/var/run/mysqld/mysqld.sock'  port: 3306  MySQL Community Server - GPL.


docker ps:
mysql:8.0.28-oracle   "docker-entrypoint.s…"   7 minutes ago  Up 7 minutes 3306/tcp, 33060/tcp mysql                    


docker exec mysql:
mysql> SHOW DATABASES;
+--------------------+
| Database           |
+--------------------+
| eramba             |
| information_schema |
| mysql              |
| performance_schema |
| sys                |
+--------------------+
5 rows in set (0.00 sec)


Help please!
Thanks in advance!