Hi Everyone,
As we get deeper into building out our system, we're realizing that for most of our Security Policies and Controls we used "Use Attachments" as the Policy Content → Document Content type.
We're regretting this setup, and would like to change to change some of those to "Use Content", mainly because everything will just be inside Eramba, and the change tracking tool built in is fantastic.
I saw one other post similar where step-by-step was posted on how to change from Attachments to URL's, but the interface looks a bit different, and when I get to the change, it shows greyed out for me.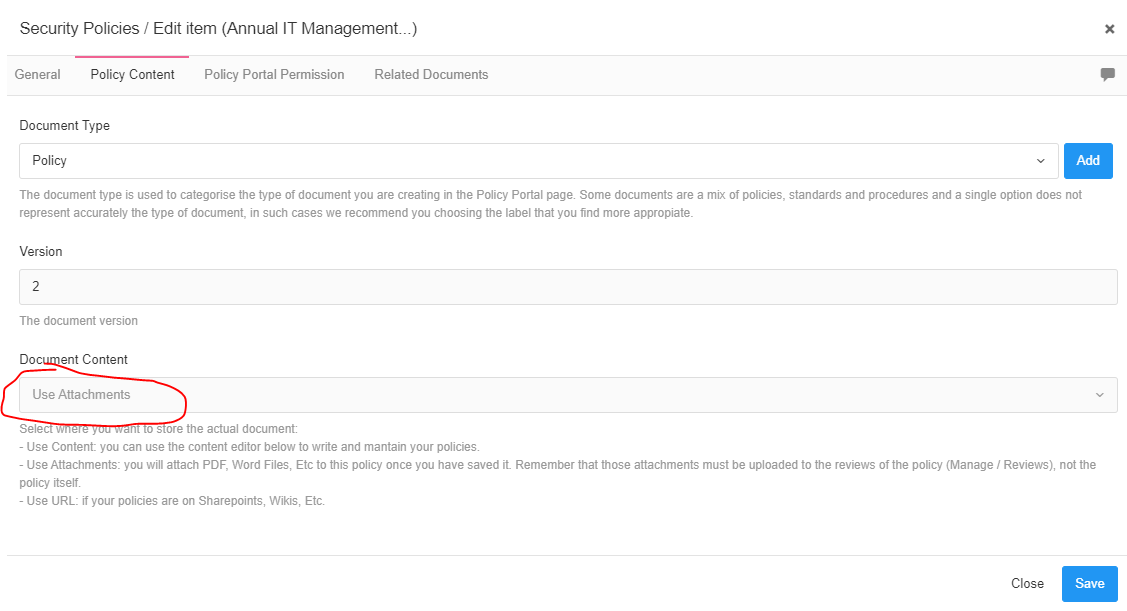 Hoping someone can hit me with the clue stick?
With regards,
Tim