Let me show you the problem first then I'll explain what I did. Maybe someone can help me figure out what happened.
The problematic policy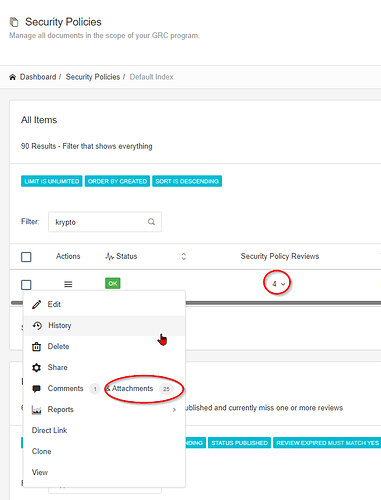 The 3 completed reviews + 1 planned review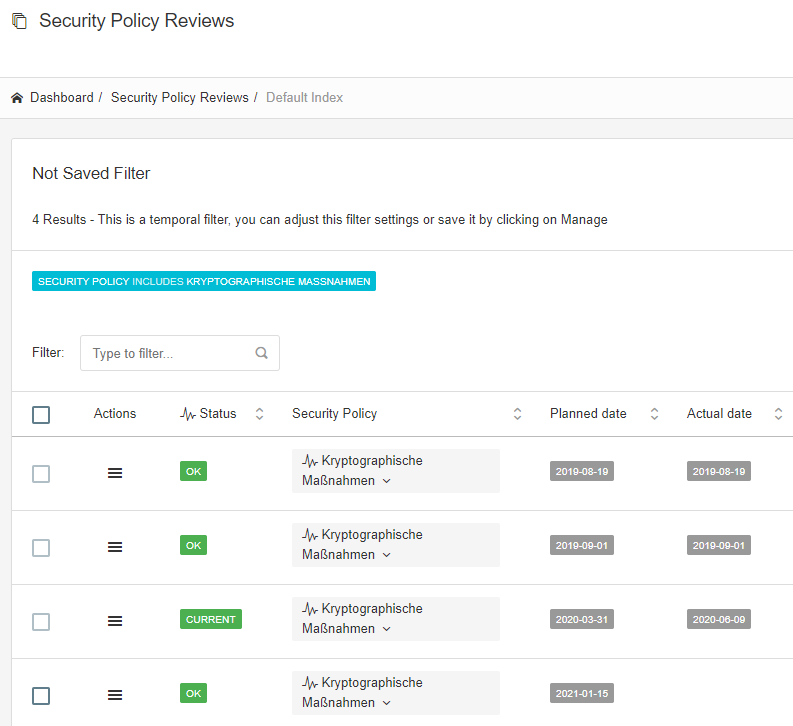 ONLY the current review has attachments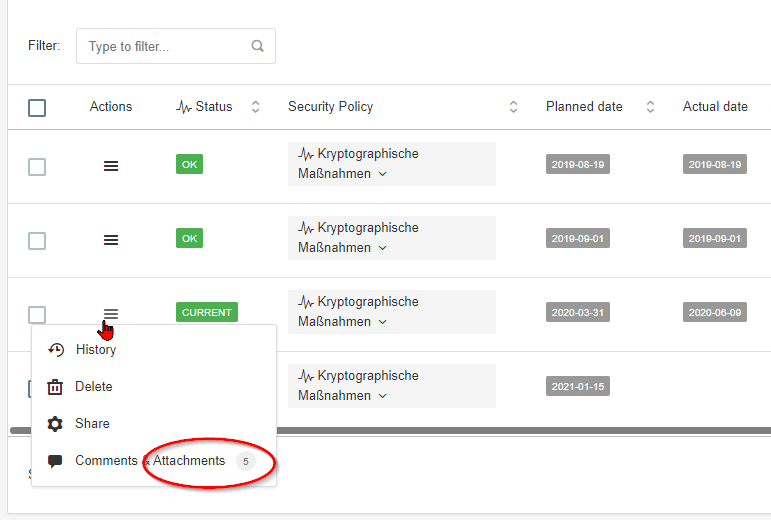 Now let me explain.
The policy had content only and one expired review in January 2020 as well as 1 expired review in March 2020. I then edited the March review multiple times without completing it, attached 5 documents, tried to mark it as completed but Eramba said its not possible as there was an expired review in January 2020 so I deleted the January review and completed the March one.
A day later I noticed I had 25 attachments to this policy.
If I look at them, 5 are properly dated with the date when I marked the current review as completed while the others (duplicates of the "original" 5 attachments are marked with the "actual date" of the review.
I am not sure what happened here, does this look like a bug or is this somehow a user error or misunderstanding?
I don't really have a problem here except I would like to understand the situation.