Aren't compliance packages too complicated for Third Party Audits?
Why dont we allow a simple import of a questionnaire (CSV format?) instead of compliance packages? We could also have a few common templates prepared (for service providers, etc).
The new import could enable users to have "conditionals" too, a bit like googles. When "feedback" option is selected, you could trigger a "warning"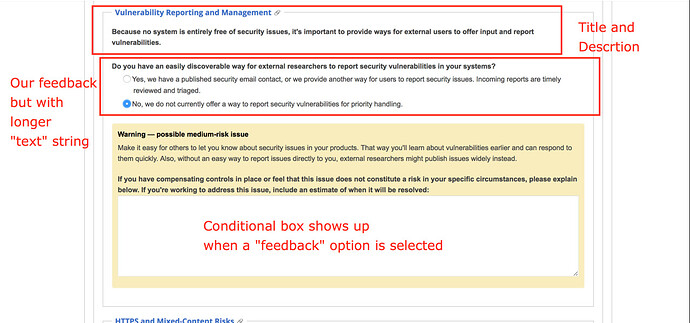 When a feedback is selected, you can also trigger other feedbacks: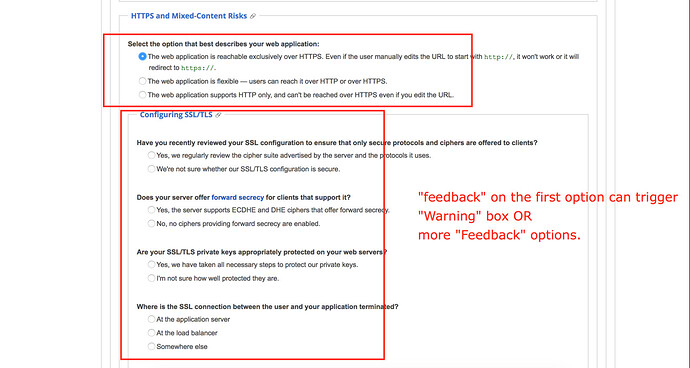 The "feedback" (on the first level or second) can trigger also a "text field"

The problem with this "versatility" is that filters as we know them, would not work. So if i want to know what answer i got for section 4 is not a single "feedback" but it could be "sub-feedbacks" too. This works for google because this items are some sort of variant of json (not CSV but) offer no reporting.
I'm eager to improve Third Party Audits but i dont want to over complicate things too much. My questions:
1/ Would you like to see the "questionnaire" to be "more dynamic" ? If yes, how so?
2/ We have logged other features for this module (feedback to be single select, etc) - what other things you need?
Regards
Esteban